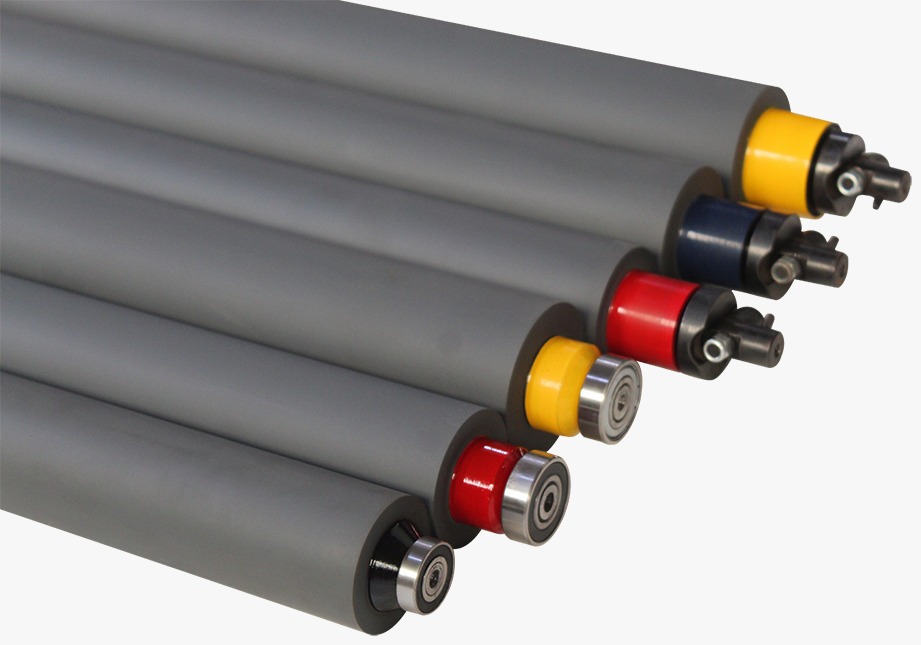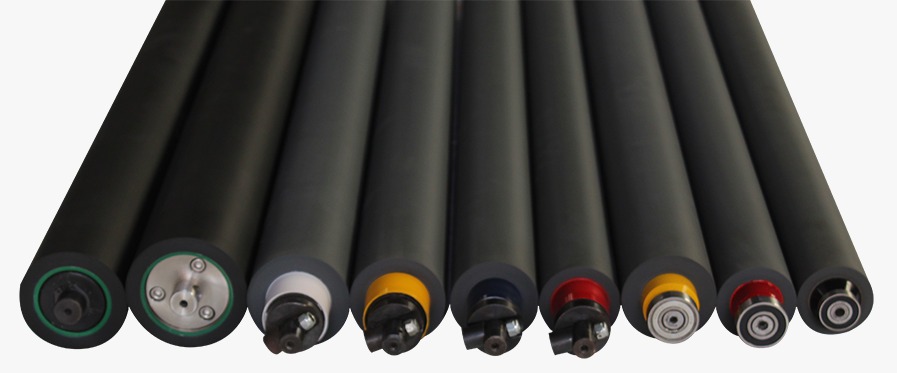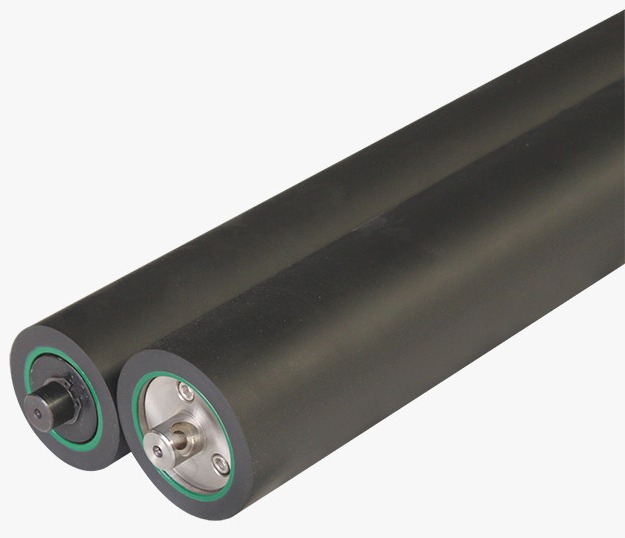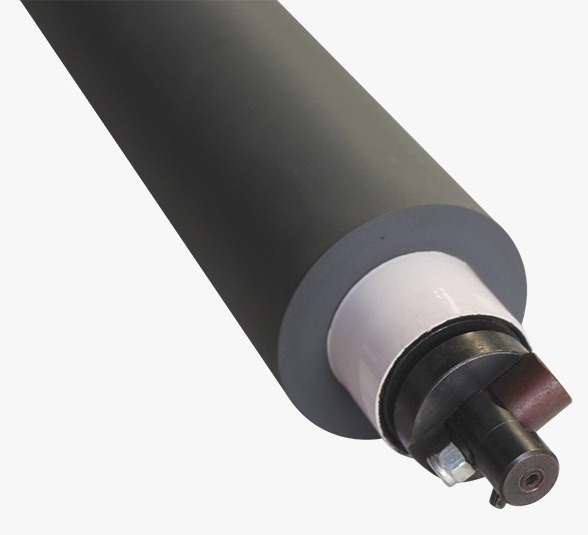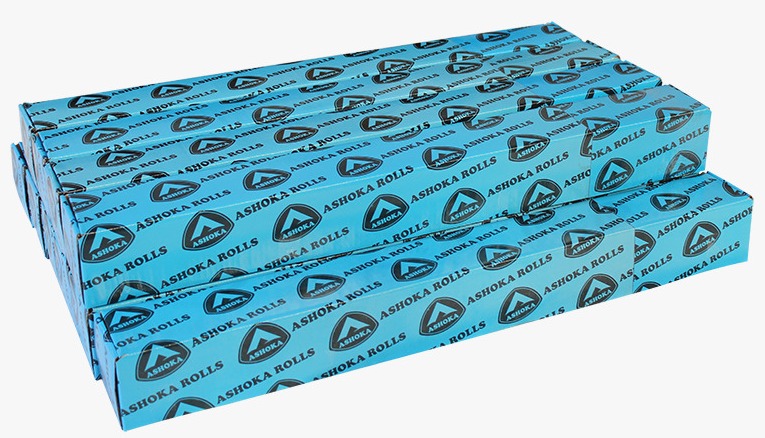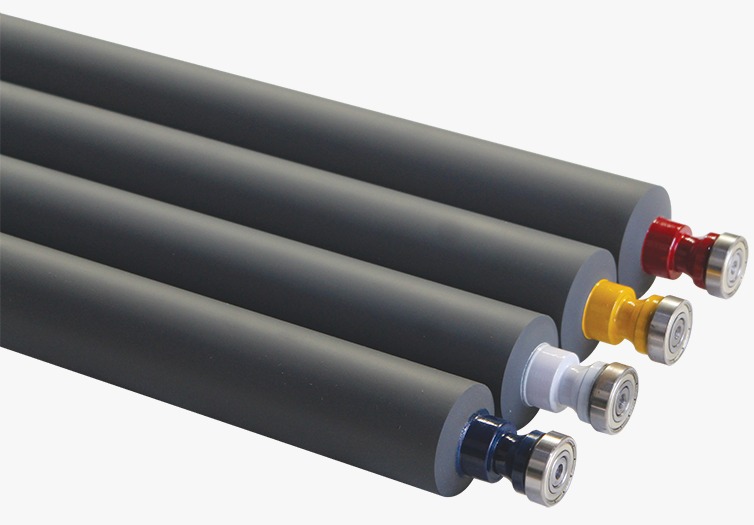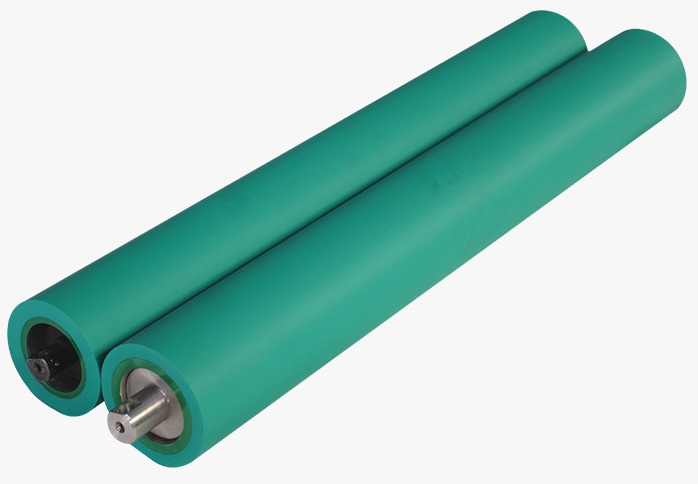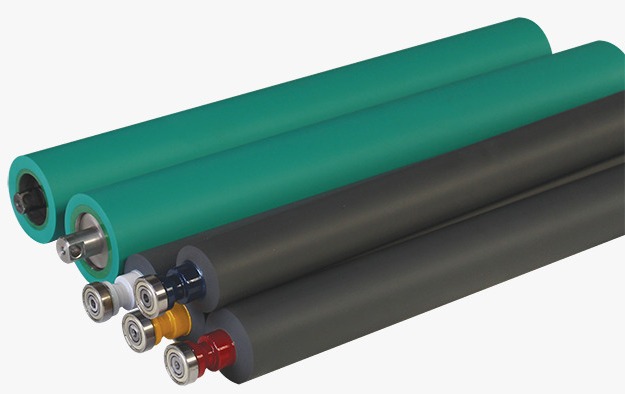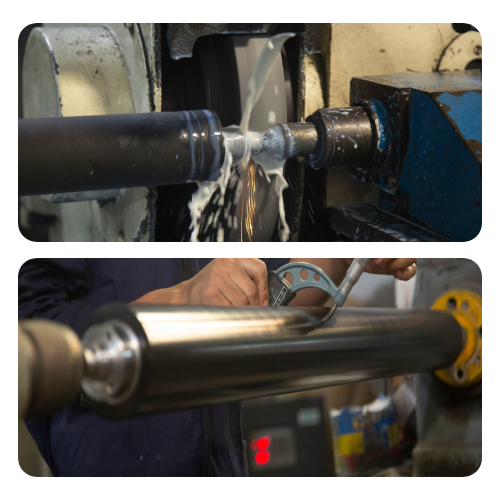 Rollers
for Printing Industry
We offer a wide range of rollers for the Printing Industry and work with major Indian newspapers, OEMs and leading commercial printers.
Our rubber rollers are aimed at enhancing the printing quality & performance of your Printing machines.
- Rollers for Offset Printing
- Rollers for Web Offset Printing
- Rolls for Rotogravure Printing
- Rolls for Flexographic Printing
- Lamination Rolls (Hot, Cold and Thermal)
We supply Rollers for the following machines and more –
We also offer special rubber compound for UV printing, varnish & coating rollers that guarantees durable and seamless performance.
Our CNC Lathes enable us to provide you the most accurate and precise product for your business.
Rollers for Offset Printing
Description

Size

Orient Machine (Complete Set)

Ink Roller (Qty.- 6)

70mm X 895mm

Ink Roller (Qty.- 2)

67mm X 895mm

Dampening Roller (Qty.- 4)

70mm X 905mm

Inking Rider (Qty.- 1)

78.5mm X 895mm

Ink Feeder (Knurling Roller) (Qty.- 1)

75.2mm X 965mm

Water Rollers (Qty.- 1)

80.5mm X 895mm
MITSUBISHI 3F (G TYPE DAMPENING)
S.NO

ROLLER DESCRIPTION

QTY/PCS

COLOR CODING

ROLLER DIAMETER(MM)

RUBBER LENGTH(MM)

TOTAL LENGTH(MM)

ITEMCODE

INKING UNIT

1

INK FORM W

1

79

1030

2

INK FORM X

1

73

1030

3

INK FORM Y

1

70

1030

4

INK FORM Z

1

76

1030

5

INK TRANSFER D

1

62

1030

6

INK TRANSFER P

1

70

1030

7

INK TRANSFER R

1

75

1030

8

INK TRANSFER V

1

62

1030

9

INK TRANSFER L

1

70

1030

10

INK TRANSFER N

1

78

1030

11

INK TRANSFER I

1

79

1030

12

INK DUCTOR V

1

63

1030

DAMPENING UNIT

13

WATER FORM DQ

1

95

1049

14

WATER FOUNT DT

1

82

1067
MITSUBISHI 3F (H TYPE DAMPENING)
S.NO

ROLLER DESCRIPTION

QTY/PCS

COLOR CODING

ROLLER DIAMETER(MM)

RUBBER LENGTH(MM)

TOTAL LENGTH(MM)

ITEMCODE

INKING UNIT

1

INK FORM W

1

84

1030

2

INK FORM X

1

75

1030

3

INK FORM Y

1

71

1030

4

INK FORM Z

1

76

1030

5

INK TRANSFER D

1

78

1030

6

INK TRANSFER E

1

61

1030

7

INK TRANSFER H

1

72

1030

8

INK TRANSFER M

1

93

1030

9

INK TRANSFER L

1

71

1030

10

INK TRANSFER N

1

71

1030

11

INK TRANSFER HQ

1

61

1030

12

INK DUCTOR B

1

63

1030

DAMPENING UNIT

13

WATER FORM DQ

1

92

1036

14

WATER FOUNT DT

1

82

1062
S.NO

ROLLER DESCRIPTION

QTY/PCS

COLOR CODING

ROLLER DIAMETER(MM)

RUBBER LENGTH(MM)

TOTAL LENGTH(MM)

ITEMCODE

INKING UNIT

1

A FORM

1

56

585

677

2

B FORM

1

51

585

677

3

C FORM

1

54

585

677

4

D FORM

4

59

585

677

5

E DUCTOR

1

41

575

641

6

F DISTRIBUTOR

1

57

575

631

7

G DISTRIBUTOR

3

51

575

631

8

I DISTRIBUTOR

1

51

585

677

DAMPENING UNIT

9

N WATER FORM

1

62.5

585

672

10

O WATER METER

1

56

615

677
S.NO

ROLLER DESCRIPTION

QTY/PCS

COLOR CODING

ROLLER DIAMETER(MM)

RUBBER LENGTH(MM)

TOTAL LENGTH(MM)

ITEMCODE

INKING UNIT

1

A FORM

1

56

585

677

2

B FORM

1

51

585

677

3

C FORM

1

54

585

677

4

D FORM

1

59

585

677

5

E DUCTOR

1

41

575

641

6

F DISTRIBUTOR

1

57

575

631

7

G DISTRIBUTOR

3

51

575

631

8

I DISTRIBUTOR

1

51

585

677

DAMPENING UNIT

9

N WATER FORM

1

70.5

585

672

10

O WATER METER

1

64.5

615

677
OLIVER-58E II/ 258 EII / EPII / 458 ED
S.NO

ROLLER DESCRIPTION

QTY/PCS

COLOR CODING

ROLLER DIAMETER(MM)

RUBBER LENGTH(MM)

TOTAL LENGTH(MM)

ITEMCODE

INKING UNIT

1

A FORM

1

56

575

677

2

B FORM

2

51

575

677

3

C FORM

1

54

575

677

4

D FORM

1

59

575

677

5

E DUCTOR

1

41

575

641

6

F DISTRIBUTOR

1

57

575

631

7

G DISTRIBUTOR

3

51

575

631

DAMPENING UNIT

8

N WATER FORM

1

50.5

585

672

9

O WATER METER

1

46

615

677
S.NO

ROLLER DESCRIPTION

QTY/PCS

COLOR CODING

ROLLER DIAMETER(MM)

RUBBER LENGTH(MM)

TOTAL LENGTH(MM)

ITEMCODE

INKING UNIT

1

A FORM

1

56

650

770

2

B FORM

1

51

650

770

3

C FORM

1

54

650

770

4

D FORM

1

59

650

770

5

E DUCTOR

1

41

670

734

6

F DISTRIBUTOR

1

57

670

724

7

G DISTRIBUTOR

3

51

670

724

8

I DISTRIBUTOR

1

51

670

770

DAMPENING UNIT

9

N WATER FORM

1

70.5

678

765

10

O WATER METER

1

64.5

708

770
.NO

ROLLER DESCRIPTION

QTY/PCS

COLOR CODING

ROLLER DIAMETER(MM)

RUBBER LENGTH(MM)

TOTAL LENGTH(MM)

ITEMCODE

INKING UNIT

1

A FORM

1

65

730

803

2

B FORM

1

60

730

803

3

C FORM

1

57

730

803

4

D FORM

1

68

730

803

5

E DUCTOR

1

58

720

791

6

F DISTRIBUTOR

1

72

720

791

7

G DISTRIBUTOR

1

86

720

791

8

H DISTRIBUTOR

1

84

720

791

9

I DISTRIBUTOR

2

57

720

791

DAMPENING UNIT

10

Q WATER FORM

1

63.5

730

813

11

R WATER METER

1

60

760

833
OLIVER-272 EII / EPII / 472 EDII / 572 EDII
S.NO

ROLLER DESCRIPTION

QTY/PCS

COLOR CODING

ROLLER DIAMETER(MM)

RUBBER LENGTH(MM)

TOTAL LENGTH(MM)

ITEMCODE

INKING UNIT

1

A FORM

1

65

730

803

2

B FORM

1

60

730

803

3

C FORM

1

57

730

803

4

D FORM

1

68

730

803

5

E DUCTOR

1

58

720

791

6

F DISTRIBUTOR

2

72

720

791

7

G DISTRIBUTOR

1

86

720

791

8

I DISTRIBUTOR

2

57

720

791

DAMPENING UNIT

9

Q WATER FORM

1

72.5

730

813

10

R WATER METER

1

69

760

833

 
OLIVER-472 EEDII / 572 EDII / 672 EDII
S.NO

ROLLER DESCRIPTION

QTY/PCS

COLOR CODING

ROLLER DIAMETER(MM)

RUBBER LENGTH(MM)

TOTAL LENGTH(MM)

ITEMCODE

INKING UNIT

1

A FORM

1

65

730

803

2

B FORM

1

60

730

803

3

C FORM

1

57

730

803

4

D FORM

1

68

730

803

5

E DUCTOR

1

58

720

791

6

F DISTRIBUTOR

1

72

720

791

7

G DISTRIBUTOR

1

86

720

791

8

H DISTRIBUTOR

1

84

720

791

9

I DISTRIBUTOR

2

57

720

791

DAMPENING UNIT

10

Q WATER FORM

1

72.5

730

813

11

R WATER METER

1

69

760

833
Rollers for Web Offset Printing
Prakash Web Offset
Ronald
Nbg
Naph Graphic